Z Not Count - Cream Color Agate Horse Pattern Pendant ss335y
This agate pendant is carved with a running horse decorated with oriental pattern around. Dimensions: w1.125" x h1.675" thickness 0.25"
Origin: China
Material: Agate
USA domestic continental buyers of 48 states pay $8.95 shipping (buyers of Hawaii, Alaska, US Islands, and Canada pays the extra shipping cost). Insurance and handling charges are already included in the shipping cost. In store pick up is highly welcome if you are in the San Francisco Bay Area! If you purchased more than one item we can do combine shipping. Call or email us if you have any question 650-522-9888 / Toll Free # 1-888-880-5791 .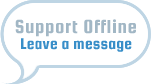 ---
Liquid error: Could not find asset snippets/aaa_wishlist_product.liquid Liquid error: Could not find asset snippets/aaa_wishlist_login.liquid